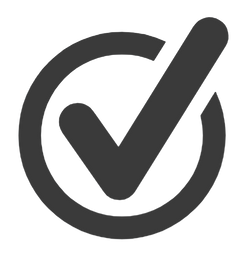 Finance Available
Get the cooling you need and pay it off with monthly payments that match your shopping budget's needs with our financing option.
Free Shipping
We offer free delivery Australia wide except on our air conditioning systems. Please contact us in regards to that.
Samsung Split Systems
Shop on our wide range of Samsung Split System air conditioning units available in different sizes.
Shop Now
Featured Products
Check out Alpha & Omega Air's wide range of affordable air conditioning controllers, purifiers and more.
Buy Aircon Units, Parts, or Accessories Online & Save with Monthly Specials
Alpha & Omega Air Conditioning Store has plenty of options that you can choose from. We sell all types of AC systems, including ducted air conditioners, split system air conditioners, and many others. Besides that, at our store, you can find all types of spare parts and air conditioning accessories for all types of units.
We sell our products online so that you can buy what you need from the comfort of your home. When your AC unit needs to be replaced, or you need a specific spare part to fix a broken unit and make it work correctly again, you can count on the fact that you'll find everything you need in our online air conditioning store. 
On our online air conditioning store, you'll be able to find AC units, spare parts, and accessories from different manufacturers such as Samsung air conditioners, Midea air conditioning system and more. So, no matter the aircon unit you want or the certain spare part you need for an AC unit you already own, you'll find it with us. 
Finding the right air conditioner for your home can be a daunting task. There are many different brands and models to choose from, and it can be hard to know where to start. However, by taking the time to value your needs and compare different models, you can find the perfect air conditioner for your home. The first step is to determine what type of air conditioner you need. A kw split system air conditioner may be sufficient if you live in a small space. However, if you have ample room or live in a hot climate, you may need a reverse cycle air conditioner. Once you have an idea of what type of air conditioner you need, you can begin to compare different models. Looking at things like energy efficiency and noise levels will help you narrow down your options and find the perfect air conditioner for your home. For more tips on finding the right air conditioner, check out our buying guide.
Contact us today
Welcome to Australia's 5 Star Air Conditioner Supplier
Based in Sutherland Shire, Alpha & Omega Air Conditioning is a family-run business with over 25 years of experience in air conditioning supply and install. Our business started back in 1989, and we have since been in the AC industry, gathering skills and knowledge. 
Alpha & Omega Air Conditioning is an accredited specialist Daikin Dealer that also offers installation services in Sydney. We are committed to providing top-quality industry air conditioning products and innovative solutions that meet our client's particular needs. 
Alpha & Omega Air Conditioning Store is the place where you can purchase any AC product you're looking for, with fantastic shipping rates Australia wide. We are an industry expert supplier of AC units and accessories with plenty of different product options that you can choose from based on your needs and preferences.  
You'll find all types of AC parts, accessories, and AC units from different brands and of different types in our store. Our products can satisfy different home air conditioning needs. 
Whether you're looking for an aircon unit to cool or heat your entire home, or only one room, we can help you with the right products that suit your home needs. 
Our products
Contact Your Online Air Conditioning Store Today
Alpha & Omega Air Conditioning Store
Contact Alpha & Omega Air Conditioning Store today for help on your next split or ducted aircon system purchase. Our team are on hand Monday to Friday to assist with all Australian air conditioning enquires to help your make the right decision.
Address: 3/74-76 Oak Rd, Kirrawee NSW 2232
Enquiries: 1300 156 466
Hours: Monday - Friday: 9AM - 4PM
Get directions